INFLUENCERS
Are you looking for a platform that converts followers into cashflow?Look no further. Fanmire has you covered. You asked, Fanmire delivers.
FANS
We're your ticket to the A-List, a direct connection to the stars you love, from chart-topping artists to major athletes to comedians to social media influencers and more.
1. Offer Exclusive Content
3. Monetize The Experience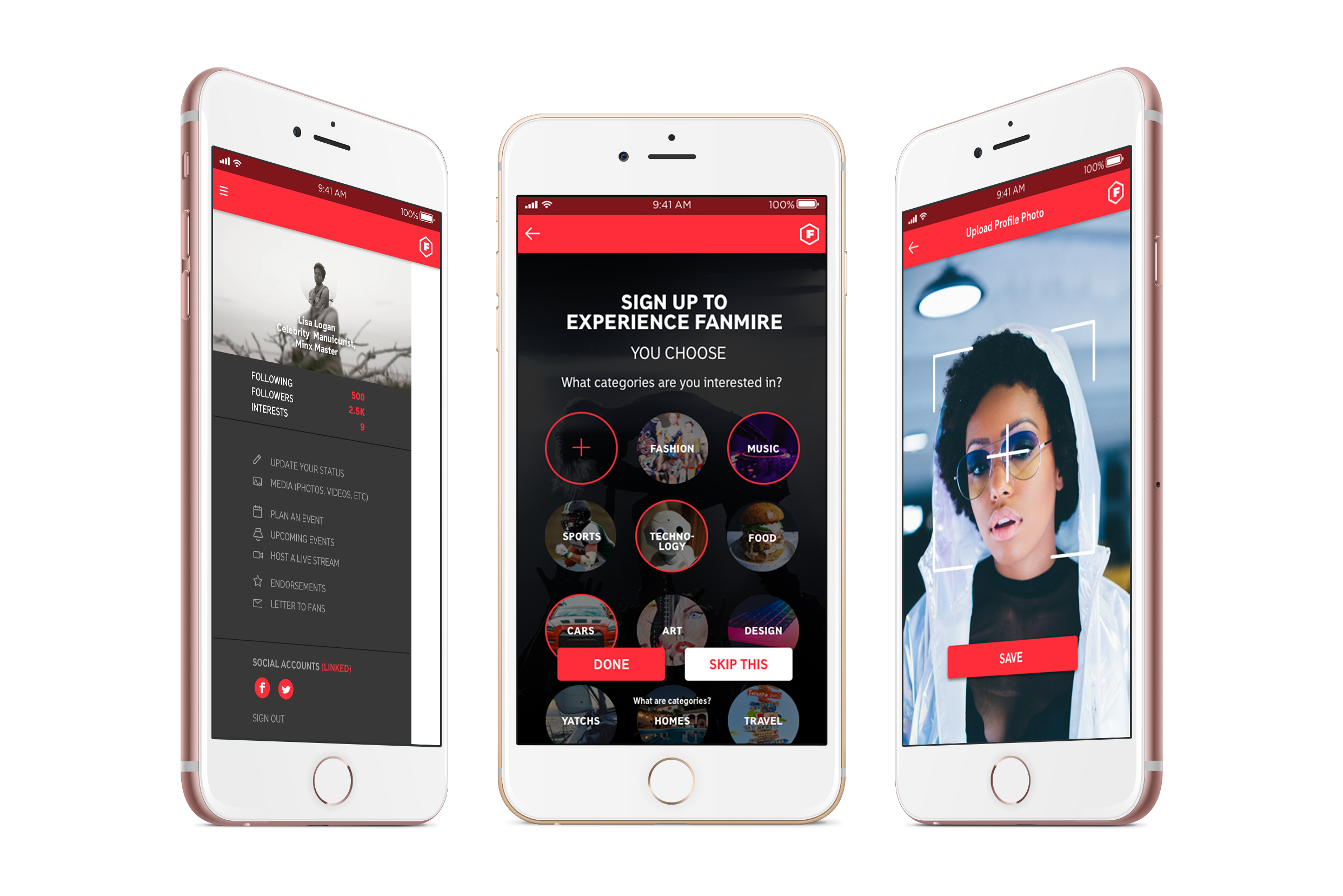 We Are Your Ticket to Fandom
Fanmire is a new fan engagement platform that gives fans access to their favorite entertainers, sports figures, and influencers.
More than a community or social media platform, Fanmire is a multimedia powerhouse that creates an environment where influencers, brands, and fans can build more of a relationship, both online and in person.
How do I monetize my following?
Fanmire helps influencers to monetize the audience they already have by allowing their fans to pay a small monthly fee in exchange for premium content and exclusive online and in-person experiences.
Partnering with us adds valuable new ways to connect and engage with your fanbase and the brands they care about.  
We bring the party,
We are the party
We're taking fans to the next level—fulfilling dreams, building aspirations, and sharing valuable stories. This is a once-in-a-lifetime and you-don't-want-to-miss-this jam. Are you ready?
As a fan, you can access and discuss exclusive content, gain entry to sweepstakes and contests that grant access to live and in person experiences, find others who share similar interests and engage in conversation with like-minded fanmirers (fan + admirer, get it?).
Join our newsletter
Keep up to date with the latest news from Fanmire