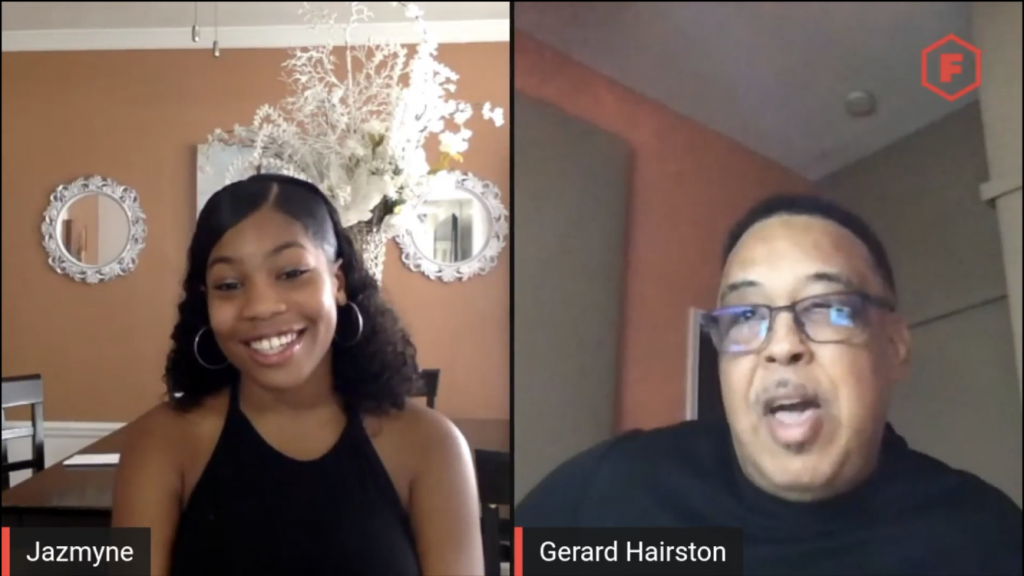 Meet Gerard Hairston. Hairston is a Dallas-based music producer and engineer with over 20 years of experience working with many artists including Stellar award winners. Hairston began as a musician then got into teaching, engineering and radio broadcasting after earning a degree in music. Hairston would go on to open a major music studio in Dallas where he has worked with some major artists including Kirk Franklin and LL Cool J. Fanmire teen Ambassador Jazmyne Aickes had the privilege of sitting down with Hairston to discuss the highlights of his long career, challenges and key tips when it comes to stepping into the music business.
"Oftentimes, I may think I may have a better iIdea and that may not matter, and. you have to be able to accept that." Hairston advises
Hairston also agrees that "right or wrong", clients are "paying for a service and you have to provide whatever makes them happy."
Aickes and Hairston also touch upon studio time. A few may agree that when being a music producer or engineer, a studio becomes your second home. When asked about how much time he spent in the studio Hairston humorously admits he has spent "days". In fact Hairston reveals there have been "many, many, many times" when he has seen the sun come up. Currently, Hairston does not spend as much time in the studio as he used to because of his age.
Throughout the rest of the interview, Aickes and Hairston continue to share thoughts on the long process of stepping into the music business. Aickes is able to extract more helpful advice from Hairston when touching upon certain points, such as what major steps to take to be on the right path for your career and overcoming your fear of taking big steps in life.
"Take chances while you're young. It's okay to make some mistakes. The more mistakes you make the more you are going to learn." – Hairston
Did you enjoy this interview? What were key takeaways for you? Share your thoughts about the music business in our music category on the fanmire platform! Use the link below!